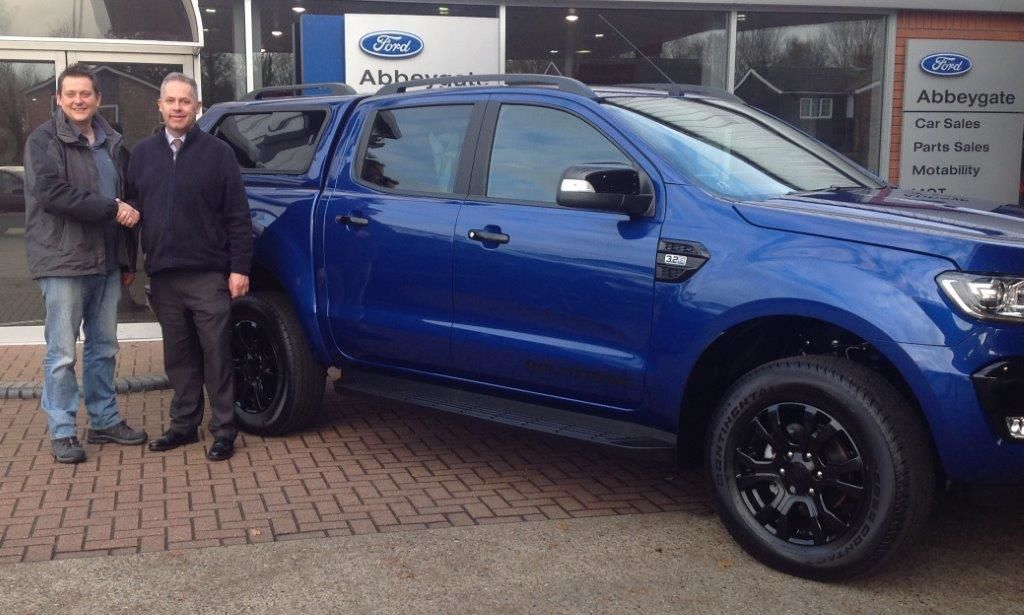 A glowing review from Nathan Defew of Unified Comms Ltd
"My wife and I decided we would trade-up our small van for a more executive vehicle. We spent one Saturday going round the various garages in Norwich for Pick-Ups. On our way home we called into Abbeygate in Wymondham where we were met by Jonathan Chapman. From the off Jonathan was by far the most engaging sales person we met with that day. He took the time to understand us, what we were looking for and then matched it to what his business could offer. Throughout the sales experience Jonathan was great to deal with, prompt, exact and helpful; I recommend using these guys.
The Ranger itself 'is a beast'. Fun to drive, looks superb but delivers the practical element needed with ease. The Ranger is a different driving experience and Ford have got the blend between executive 4x4 and practicality spot on. The Ranger has the grunt for the big stuff and a style for the personal use"
Our customers are at the heart of everything we do and we offer a comprehensive service to all of our customers in a relaxed, friendly and non pressured atmosphere.
www.abbeygatecars.co.uk
www.unifiedcommsltd
www.redlemonsltd
www.upcountry4x4.co.uk
#ford #ranger #wildtrak
Latest News
15-06-2022
"We'd like to buy your car!"... Any Make, any Model up to 10 yrs…
Read more >
15-06-2022
COMMERCIAL AND VEHICLE TRADE CENTRE Now Stocking a carefully…
Read more >
30-04-2022
TREAT YOURSELF to a brand new Ford Kuga Titanium Edition 1.5L EcoBoost 150PS…
Read more >