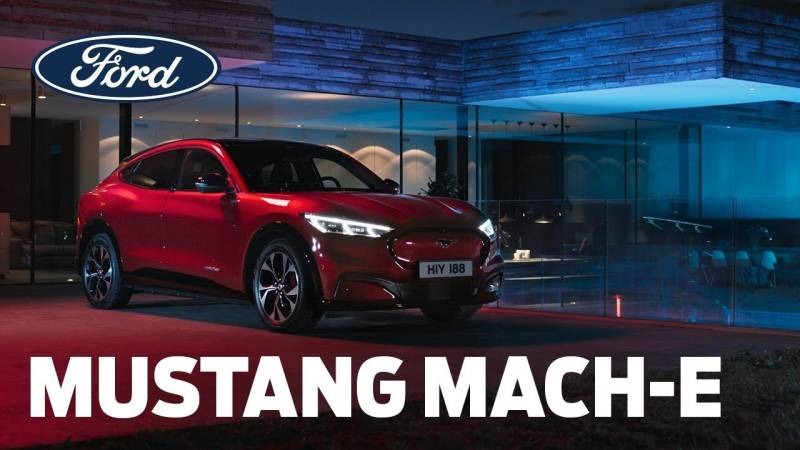 Coming Soon - Introducing the All-New Ford Mustang Mach-E
COMING SOON – Register your interest NOW - Abbeygate are excited to Introduce the
All-New Ford Mustang Mach-E : Ford's first all-electric SUV. Beautifully sculpted design, state-of the-art technologies, and a maximum electric driving range of 379 miles†.
The Mustang Mach-E is an electric SUV that delivers instant acceleration, with the GT model capable of 0-62mph in just 3.7 seconds‡.
Get ready to fall in love with driving all over again.
Order Exclusively Online from Ford Motor Company and choose ABBEYGATE GROUP as your Dealer of Choice for an Excellent Customer Experience.
For an unbiased review check out Auto Express – New Car Special Issue – March 2021 – Ford beats Tesla - Ford Mustang Mach-E shocks Model 3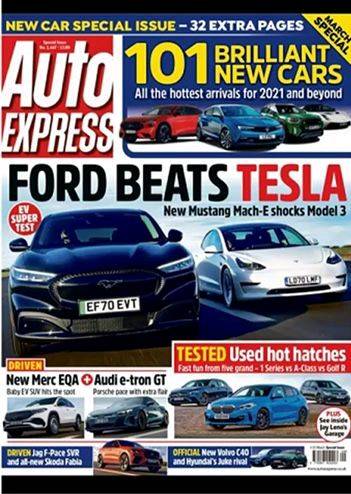 Models available:
Mustang Mach-E 370 miles* of range, DC fast charging with controlled boost up to 150 kW (115 kW for standard range) and intuitive technology assist to deliver a superior cabin experience.
Mustang Mach-E AWD More acceleration and sportier drive, with its dual motor permanent All Wheel Drive providing power to the front and rear axels, for a rewarding and dynamic driving experience.
*Based on full charge. Estimated range using Worldwide Harmonised Light Vehicle Test Procedure (WLTP) applies to RWD model with extended range battery. Actual range varies with conditions such as external elements, driving behaviours, vehicle maintenance, and lithium ion battery age. Final WLTP figures will be available in 2020.
Charging options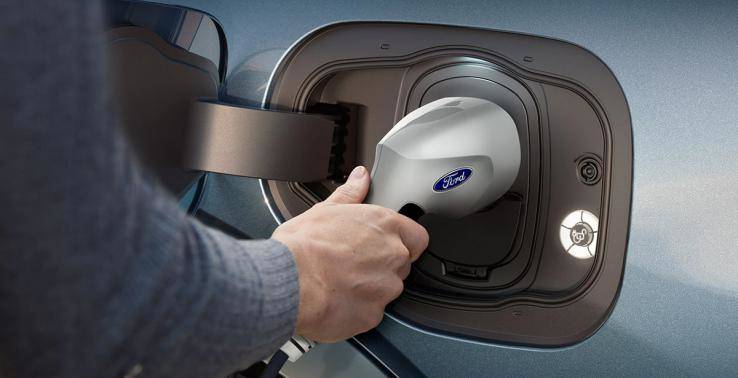 Mustang Mach-E will have DC high power charging capability that means you'll be able to recharge 58 miles of range in just 10 minutes at a high power charging station
Ford also makes charging at home or on the go hassle free by providing multiple home charging solutions. The Ford Connected Wallbox can add over 27 miles of range every hour, giving a full charge overnight when you need it. And, together with the FordPass smartphone app, you'll be able to monitor the electricity used each time you charge, as well as manage access to your Wallbox through its lock function. There are even government incentives of up to £500 towards the total cost of installation.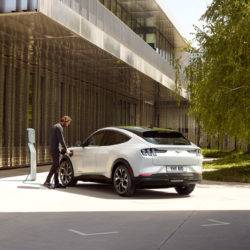 AWD capability
Advanced electric dual motor AWD raises the game. The new Mach E 4 all wheel drive system applies torque independently to the front and rear axles to deliver impressive acceleration and improved handling over the rear wheel drive model. Ford tuned this system to provide excellent traction on the road, rigorously testing the vehicle in wet and snowy terrain to help control for slippery conditions.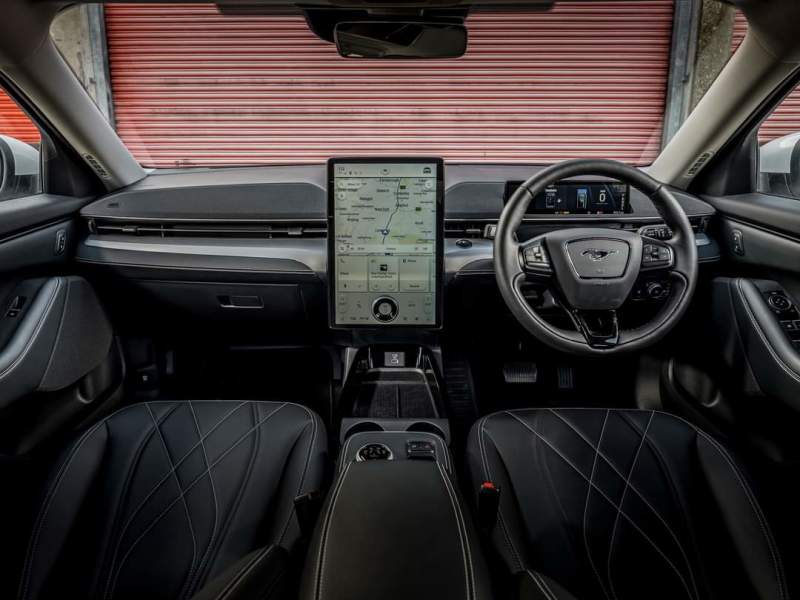 Technology
Next Generation Ford SYNC provides a driving experience designed around you. This connected ecosystem allows you to customise and update your Mustang Mach E drive right from your mobile device or desktop. Other highlights include a cloud connected navigation system, along with modem based over the air updates. Interacting with the Next Generation Ford SYNC system will feel easy with remarkably simple voice commands or via the 15.5" touchscreen display. You'll also enjoy thoughtful extras including wireless Apple CarPlay TM or Android Auto TM compatibility and available Wi Fi.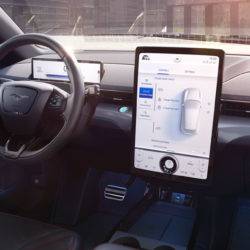 Drive Modes
Mustang Mach-E delivers three unique drive modes Whisper, Engage and Unbridled each offering finely tuned driving dynamics packaged with a distinct sensory experience. Features include custom designed vehicle responsiveness such as sportier steering controls, ambient lighting, sounds tuned for an authentic all electric experience, and dynamic cluster animations that are tied to driving behaviour.
E-Latch System
Its streamlined appearance can be deceiving, until you approach. Then, when Mach-E recognizes you, it will present an illuminated button then one simple touch opens the door. It knows when you leave, too, and locks itself.

Government Incentives up to £3,000
The Government can offer help to purchase a new vehicle when you choose an electrified vehicle.
Up to £3,000 is available from the government's plug-in grant incentive scheme for selected new electrified vehicles. Company car drivers of all-electric vehicles also benefit from zero benefit-in-kind tax.
Selected vehicles that have CO2 emissions of less than 50g/km and can travel at least 70 miles without any emissions at all can qualify for a grant of 35% of the purchase price, up to £3,000.

£1000 a year fuel saving
Typical saving of £1,344 based on 12,500 miles per annum, fuel economy 36.7,pg (7.7L/100km), fuel cost £1.28/litre, domestic electricity cost of £0.19/kWh, an energy consumption of 16.5 kWh/100km and all charging carried out at home.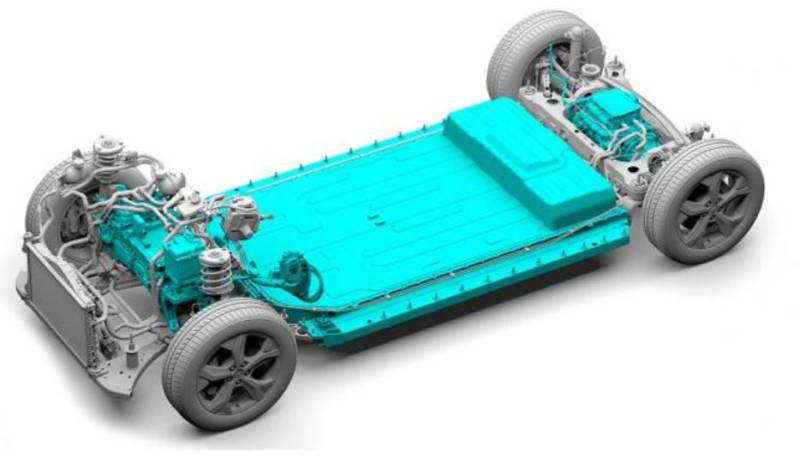 Scheduled Servicing - Over 50% saving
Electric vehicles have fewer moving parts, which means lower scheduled servicing costs.

With fewer moving parts and Ford's all-electric SUV 8-year battery warranty, electric vehicle owners can save more than 50% over 5 years/60,000 miles, compared to traditional fuel vehicles.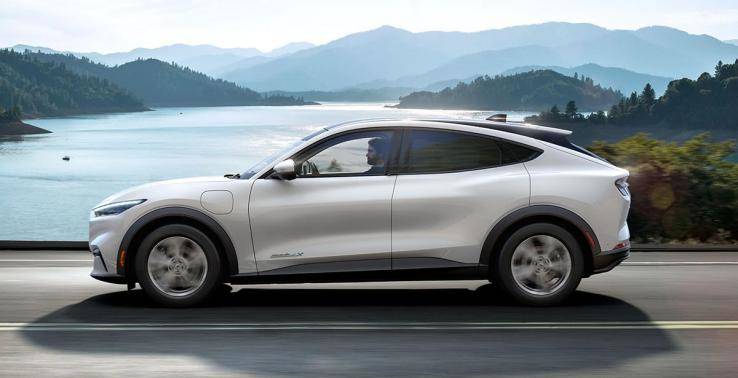 Road Tax and Other Savings
Compared to an equivalent petrol SUV, an all-electric SUV could save you £145 of Road tax per year.
Electric vehicles are also exempt from the £320 2nd year additional VED for vehicles costing over £40,000.

Zero emission electric vehicles can help you avoid congestion charges and tolls. Check your government and local authority websites to find out more.
In many cities that are passionate about reducing emissions, electric vehicles enjoy free or lower cost parking and charging.

If you are interested in receiving further information on this exciting new vehicle please register your interest with Abbeygate today. Email Enquiries@abbeygatecars.co.uk Subject: Mustang Mach-E Provide your contact details and we will send you a video and information as we receive it. Our Abbeygate demonstrator is due to arrive during the month of May and we will be hosting a launch which is anticipated for June we will be pleased to send you your exclusive invitation to our Abbeygate launch event

If you have any questions or require any further information in the interim please:
Email us at enquiries@abbeygatecars.co.uk
Call us on 01953 601602
Whatsapp on 07761 528245
Request a ZOOM or WHATSAPP chat
Our sales team will be pleased to assist you via your preferred contact method
Configure your New Ford Mustang Mach-E Online with Ford Motor Company and for an excellent customer experience choose ABBEYGATE GROUP as your "Dealer of Choice" for your purchase experience.
https://www.ford.co.uk/shop/price-and-locate/pre-order/build-your-own#/intro
Latest News
15-06-2022
"We'd like to buy your car!"... Any Make, any Model up to 10 yrs…
Read more >
15-06-2022
COMMERCIAL AND VEHICLE TRADE CENTRE Now Stocking a carefully…
Read more >
30-04-2022
TREAT YOURSELF to a brand new Ford Kuga Titanium Edition 1.5L EcoBoost 150PS…
Read more >