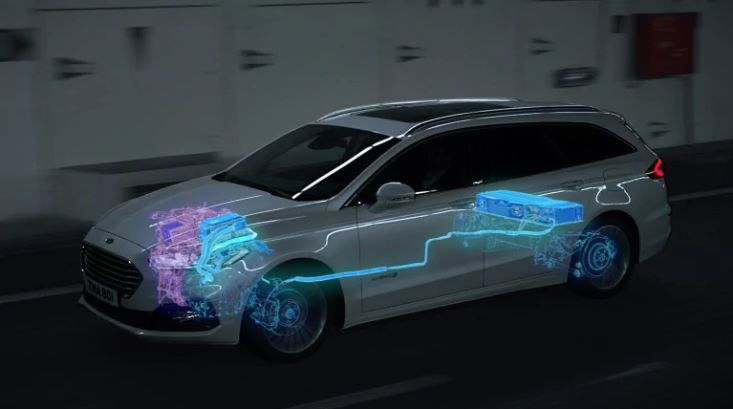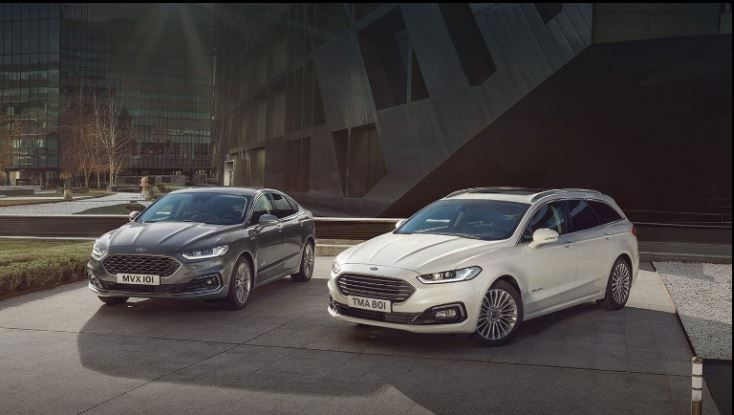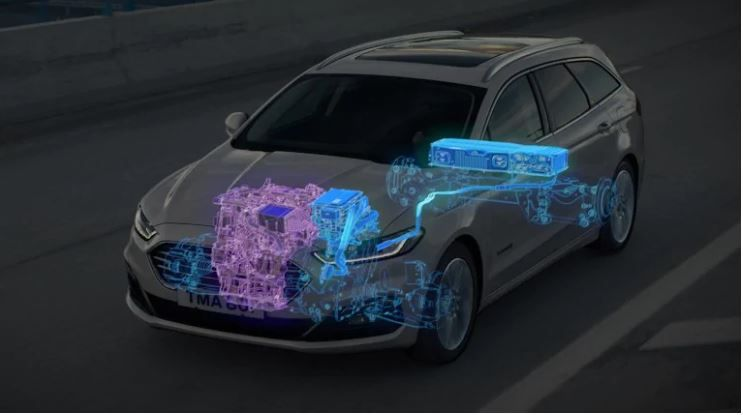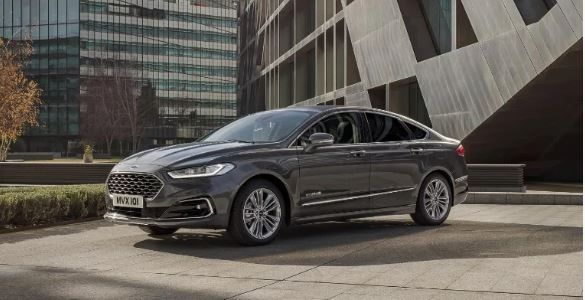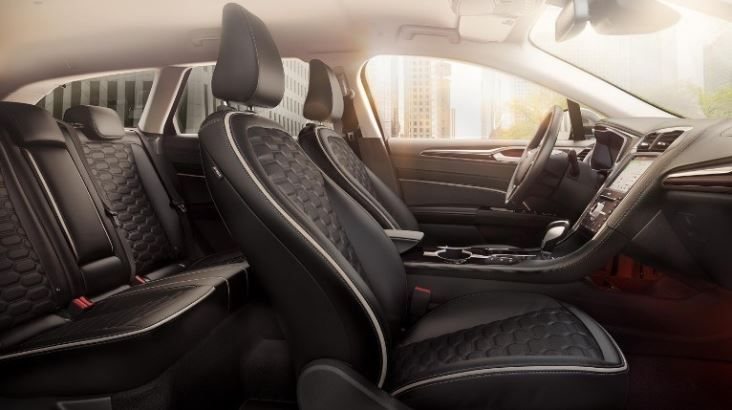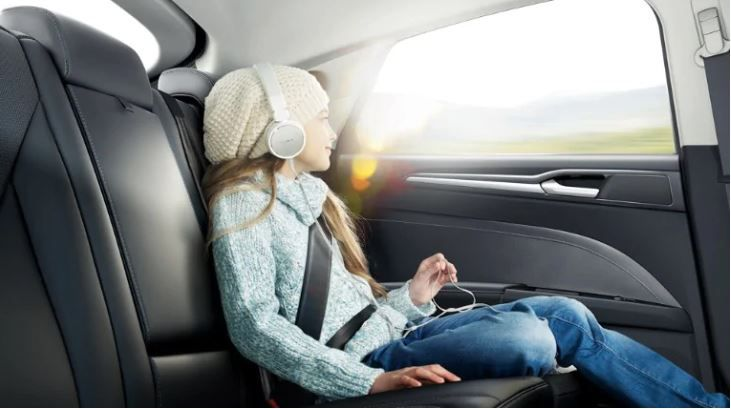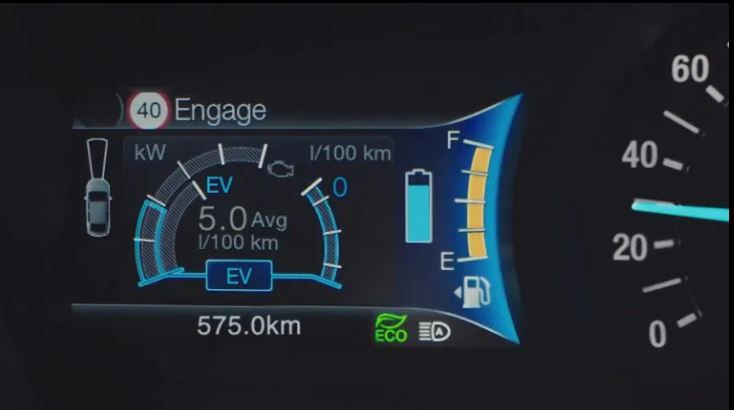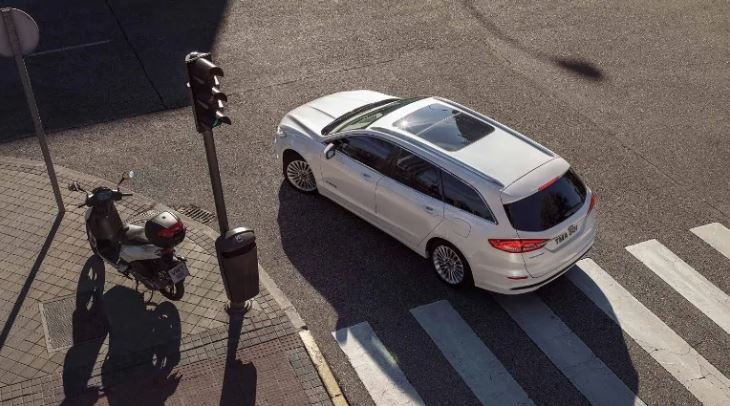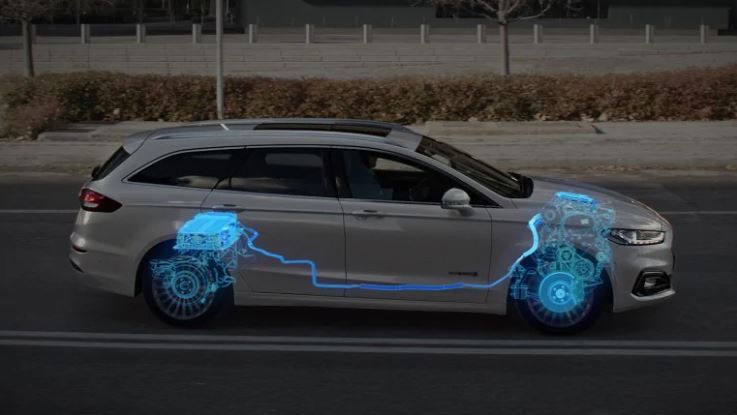 New Mondeo Hybrid Estate coming soon
Hybrid Technology - The best of both worlds
The New Mondeo Hybrid Estate has two sources of power; a conventional fuel engine and a battery-driven, electric motor. The system automatically switches between the powertrains, or uses a combination or both, to deliver a perfect blend of power and efficiency. And to make the whole system even more efficient, regenerative braking captures up to 90% of the energy normally lost through friction brakes, then recycles it to re-charge the high-voltage battery.
Drive Smarter
The Ford SmartGuage with EcoGuide uses intelligent design and an intuitive interface to help you drive more efficiently. A high-resolution LCD screen on the dashboard displays real timedriving information, including fuel and battery power levels. And an on-screen animation shows you when you're driving most efficiently to help you maximise your savings.
Charge on the move
Smart engineering in the new Mondeo Hybrid means there's no need to charge your car at the mains. Regenerative braking recaptures energy usually wasted when you apply the brakes, then uses it to charge the battery. Secondly, the petrol engine powers a generator that sends energy back to battery. This enables your Mondeo to switch to electric power when you need to maximise efficiency.
Designed to reduce emissions to save fuel and money
Intelligent design, smart technology and precision engineering maximise the benefits of a Hybrid Electric Vehicle (HEV). Hybrid technology knows when it's best to switch from petrol to electric power. The result is smooth, responsive performance, an exhilarating driving experience and combined fuel consumption of only 54.3mpg.
Stand out
The New Ford Mondeo Hybrid was designed to stand out wherever you go. Clean, sculpted lines make a powerful visual statement. And the chrome grille and striking 18" alloy wheel complement the design to create a contemporary look that matches its advanced Hybrid engine.
Latest News
30-04-2022
TREAT YOURSELF to a brand new Ford Kuga Titanium Edition 1.5L EcoBoost 150PS…
Read more >
19-01-2022
We invite you to our Wymondham showroom where we have a great selection of New…
Read more >