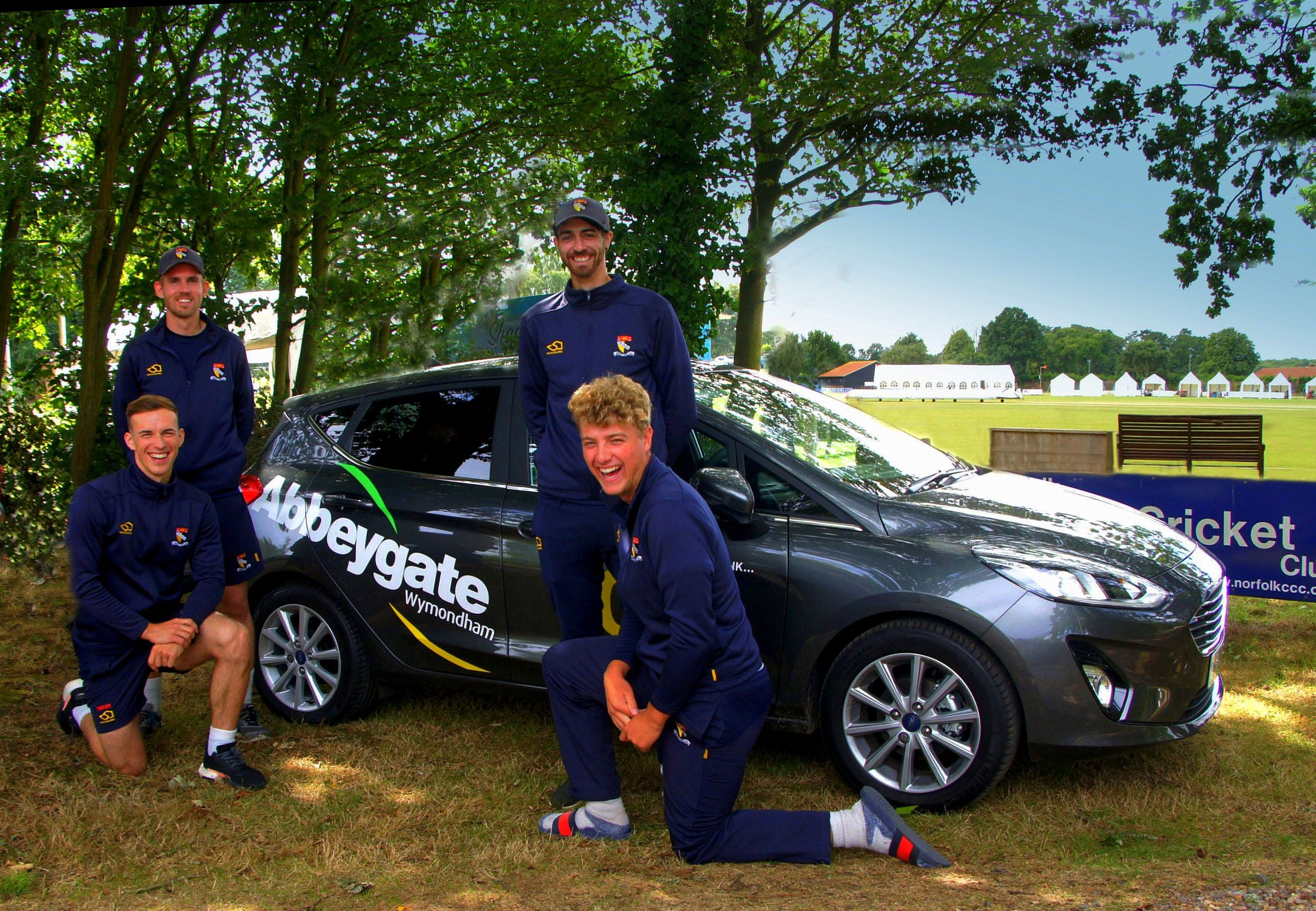 Norfolk Cricket Festival - August 2019
Our Fiesta demonstrator (Ford Fiesta 1.0t 100PS 5dr Titanium EcoBoost) pictured at Manor Park, Norfolk Cricket Club's home ground at the Norfolk Cricket Festival.
Pictured from Left to right are Sam Arthurton (Captain), Andy Hanby, Brett Stolworthy & Will Means, all Great Witchingham Cricket Club members who play for Norfolk.
Norfolk played Buckinghamshire and we are proud to report that Norfolk won the match by 2 wickets.
The first day Buckinghamshire batted first with a score of 219 all out. Norfolk responded with 226 for 9.
The second day Buckinghamshire batted first and were all bowled out for 169, Norfolk then got 163 for 8 wickets - Andy Hanby got 4 wickets for 36 and Sam Arthurton scored 54 runs.
#gtwitchinghamcc #norfolkcricketclub #fordfiesta #norfolk #cricket
www.abbeygatecars.co.uk
Latest News
15-06-2022
"We'd like to buy your car!"... Any Make, any Model up to 10 yrs…
Read more >
15-06-2022
COMMERCIAL AND VEHICLE TRADE CENTRE Now Stocking a carefully…
Read more >
30-04-2022
TREAT YOURSELF to a brand new Ford Kuga Titanium Edition 1.5L EcoBoost 150PS…
Read more >