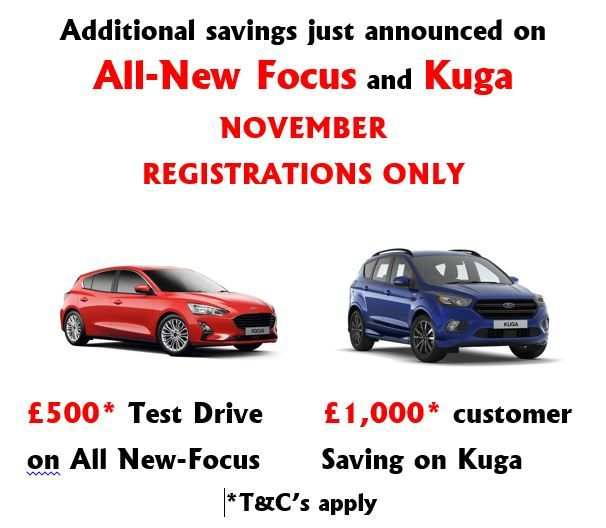 November 2019 Focus Test Drive and Kuga Customer Saving
£500* customer saving available on All-New Focus to all customers taking a TEST DRIVE during November.
£1,000* customer saving for Kuga's registered during the month of November 2019.
Call Jonathan or Steve today on 01953 601602 to book your Test Drive or request a personal quotation.
*Terms and Conditions apply
Latest News
05-12-2019
Our Black Friday Event will be on from Monday 25th to Saturday 30th November…
Read more >
05-12-2019
We had a great time at Wymondham Lemon Day even though the weather was rather…
Read more >
05-12-2019
Come and meet Karen & Chantelle for "Sweet Treats" at the…
Read more >