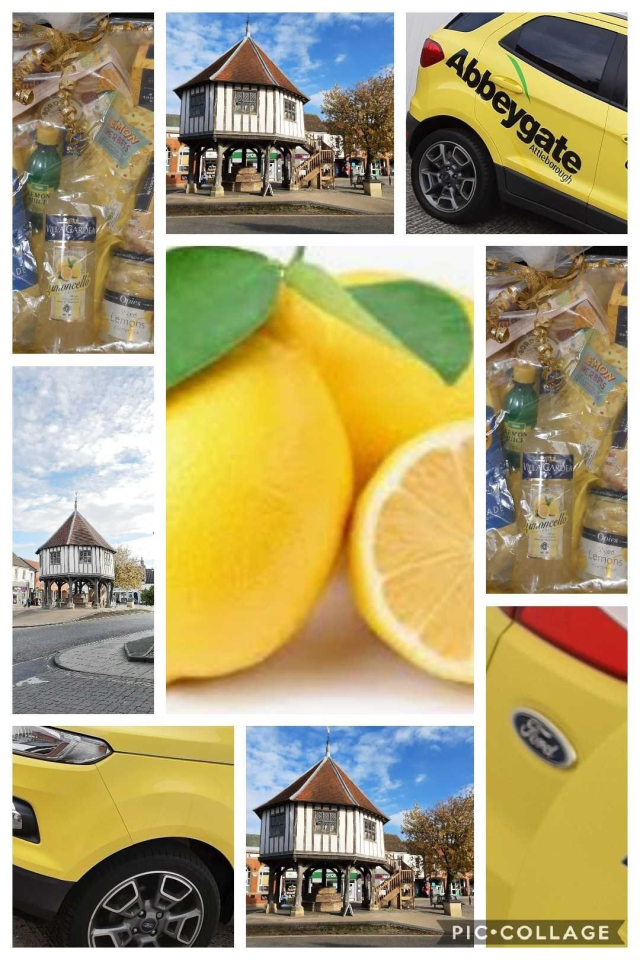 Wymondham Lemon Day - 2nd November 2019
Come and meet Karen & Chantelle for "Sweet Treats" at the Market Cross on "WYMONDHAM LEMON DAY" Saturday 2nd November 2019 - 9.30am to 2.00pm..
Enter our Free Prize Draw to WIN our "LEMON HAMPER" ... a bottle of Villa Cardea Limoncello and lots of lovely Lemon goodies.
The competition will close at 12.20pm and the Mayor will draw the WINNER at 12.30pm at the Market Cross.
The Winner will be contacted and announced on our Facebook pages.
We do hope you will come and say "hello" - we look forward to meeting lots of lovely people.
Latest News
05-12-2019
Our Black Friday Event will be on from Monday 25th to Saturday 30th November…
Read more >
05-12-2019
£500* customer saving available on All-New Focus to all customers…
Read more >
05-12-2019
We had a great time at Wymondham Lemon Day even though the weather was rather…
Read more >