ABBEYGATE
Norwich Road
Wymondham
Norfolk
NR18 0SH
Phone number : 01953 602000
our Opening hours:
Monday to Friday 06:30 - 21:00
Saturday 07:00 - 21:00
Sunday 07:30 - 21:00
Features
Synergy Unleaded

Synergy Super Unleaded

Synergy Diesel

Fuel Cards (Exceptions Apply)

Nectar Points

Convenience Store

National Lottery

Hermes Parcel Shop

Smokin' Bean Coffee

Hot Food

ABBEYGATE
Norwich Road
Wymondham
Norfolk
NR18 0SH
01953 602000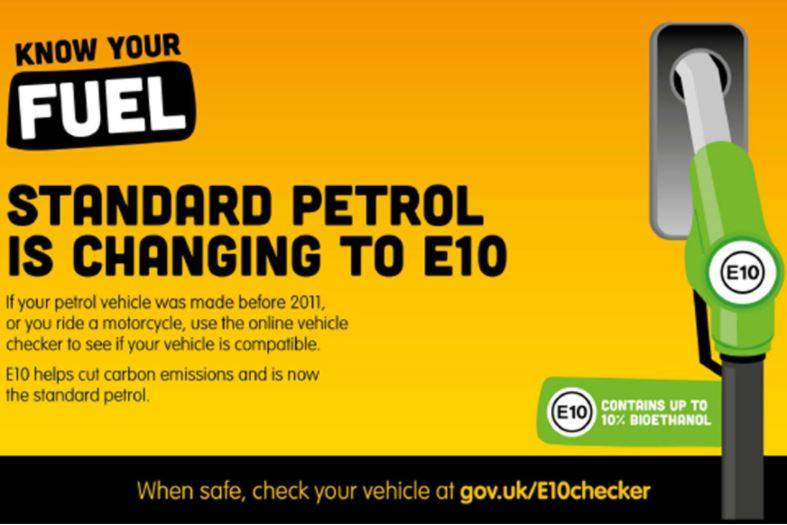 Some facts about the change from
E5 to E10 fuel (in simple words)
All standard (95 octane) unleaded fuel is changing from E5 to E10
This is a Department of Transport change in legislation. The transitional period is from 1st September 2021 and before 1st November 2021 the ethanol content in all 95 octane E5 unleaded fuels will increase to between 5.5% and 10%
About E10 unleaded fuel E10 unleaded fuel contains 10% renewable ethanol, which will help reduce carbon dioxide (CO2) emissions associated with petrol vehicles. Currently unleaded petrol in the UK contains up to 5% renewable ethanol E5
Fuel Economy Using E10 unleaded fuel can slightly reduce fuel economy (the number of miles you are able to drive on a gallon of fuel) you may see a reduction of around 1%, but it is unlikely to be noticeable in everyday driving.
Vehicle compatibility Around 95% of petrol-powered vehicle on the road are compatible with E10 unleaded fuel.
What to do if your vehicle is not compatible with E10 unleaded fuel Simply fill up with E5 (99 octane unleaded fuel next time this is commonly known as super unleaded, which will also be known as 'the protection grade'
All new cars manufactured since 2011 are compatible with E10 unleaded fuel, and most cars and motorcycles manufactured sine the late 1990s are also approved by manufacturers to use E10 unleaded fuel
Here are some, which may not be compatible with E10 unleaded fuel
* Classic, cherished, and older vehicle
* Some specific models, particularly those from early 2000s
* Some mopeds, particularly those with an engine size of 50cc or
under
If you are still unsure, please visit the government website on